We have joined together with Formlabs for a 3D printing design contest!
Congratulations to the University of Oklahoma's SPE Student Chapter on winning the Formlabs and SPE Foundation Printing Design Challenge!
Their unique and original 3D print chess set design won a Form 2 3D printer for their school.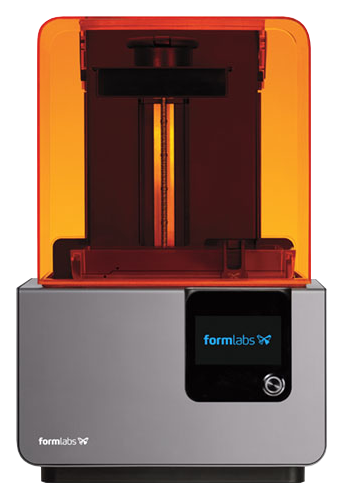 Through its educational grants program, the SPE Foundation strives to provide students of all ages with the means to explore the science and technology of plastics and polymers. Giving is aimed at programs and projects at educational institutions to benefit the members of the Society of Plastics Engineers, the plastics industry and the public through three grant programs.
Plastics & Polymer Education Grants — funds programs and/or equipment for classroom use or to deliver plastics education to the public.
3D Printer Grants — provides a Flashforge Creator Pro 3D printer for junior high, middle, and high schools. See www.flashforge-usa.com for details about this printer.
Robo3D and MyStemKits Grant — provides a Robo3D printer and a free starter plan of MyStemKits to help integrate 3D printing into classroom curriculum. See www.mystemkits.com and www.Robo3D.com for details about this program.
The Plastics Education Grants and 3D Printer Grants are awarded on a revolving basis with deadlines of February 15, May 15, August 15, November 15 to be awarded on April 1, July 1, October 1 and January 1.
Thermoforming Division Grants — provides matching grants for thermoforming equipment (forming equipment, auxiliary equipment, retrofitted controls or ovens for existing machines, trimming equipment, and/or software).
---
Deadlines for Thermoforming Grants:
January 1, April 1, August 1
IMPORTANT!
To apply for a grant, click the green "Apply Today" button below ONLY. Do not click any other links in the navigation bar, SPE login (on right side of page), or any links along the bottom of the page.
After clicking the green "Apply Today" button:
If you are NOT a member of SPE, you will need to establish an account as a "New Customer."
If you ARE a member of SPE, you will login using your SPE membership login information. If you've forgotten or misplaced your login information, please RESET YOUR PASSWORD. To reset your password, you will need your username/email address.
---
Non-Support Statement
While all requests will be considered on a case-by-case basis, as a general policy, the SPE Foundation grants program does not support:
advertising for benefit or courtesy purposes
capital or building campaigns
debt reduction
endowments or endowment campaigns
for-profit entities
fundraising drives or events
general operating expenses including salaries, instructional costs and/or activities
individuals
loans
memorials
organizations that limit membership or services based on race, religion, color, creed, sex, age or national origin
organizations that might in any way pose a conflict with SPE
organizations whose chief purpose is to influence legislation or to participate or intervene in political campaigns on behalf or against any candidate for public office
religious or sectarian programs for religious purposes
scholarships other than our own program
meals, snacks or refreshments
3D printer supplies
Questions? Email foundation@4spe.org